305-lb Dawgs DT Shows Off Handsprings
July 8th, 2013| by Lost Lettermen
In juco transfer Toby Johnson, Georgia is getting a potential starting DT with some special athletic abilities. After all, it's not every 305-pounder who can do backward handsprings with ease.
Johnson — who spent last season at Hutchison (KS) Community College — was captured on Instagram by Bulldogs DB Shaq Wiggins, who did some backward handsprings of his own. The fact that Johnson appears to be exerting less effort doing so than his 5-foot-10, 165-pound teammate speaks volumes to his agility.
All the more impressive is that Johnson underwent surgery on July 3rd for a condition not related to football. We take it that his recovery from said surgery is going well.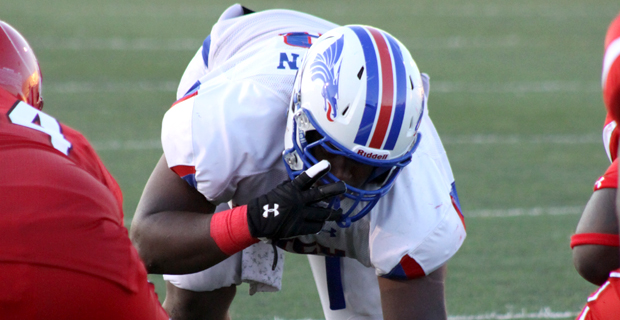 Comments
comments