Aaron Murray Treats O-Line to Ice Cream
October 2nd, 2013| by Lost Lettermen
If you're a Georgia offensive lineman and you do your job, you're bound to get dessert as your reward.
During fall camp, star RB Todd Gurley treated them to Oreo ice cream cake. On Monday, it was QB Aaron Murray's turn to show the big uglies up front some love, taking them all out to Ben & Jerry's for ice cream – their reward for not surrendering a single sack in the Bulldogs' 44-41 win over LSU on Saturday.
I love our QB ! #nosacks pic.twitter.com/7tTr8832Lp

— Watts Dantzler (@wattsdantzler) October 1, 2013
Is Watts Dantzler trying to watch his figure or something? That seems like a small serving size for anyone, let alone an SEC offensive lineman.
[NESN]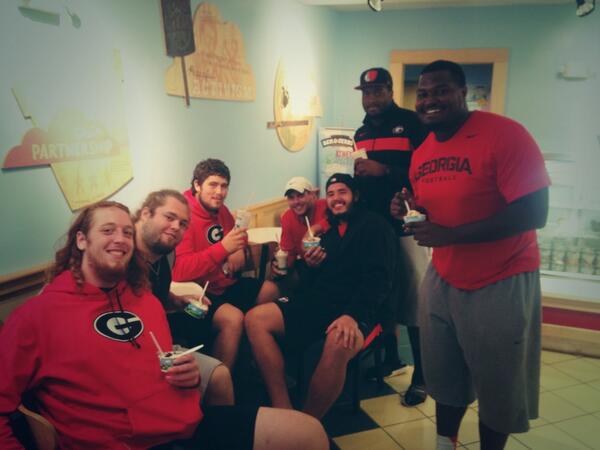 Comments
comments