ACC Mascots Take New York by Storm
July 1st, 2013| by Lost Lettermen
To celebrate the introduction of Syracuse, Pitt and Notre Dame as new members on Monday, the Atlantic Coast Conference participated in an "ACC Takes NYC" promotional campaign the day before featuring mascots from all 14 of the conference's institutions tooling around New York City.
The mascots' busy day in the Big Apple took them on a Circle Line Harbor Cruise on the Hudson River — where several of them pretended to fish (the picture of NC State's Mr. Wuf "catching" a bra with his fishing pole is particularly funny) — and to the top of the world-famous Empire State Building. As you can see below, the group wasn't happy with Maryland's Testudo, which will be defecting to the Big Ten next year.
Chances are that New Yorkers who passed by this colorful group didn't even bat an eye. When you live in the Big Apple, you get used to seeing even stranger things.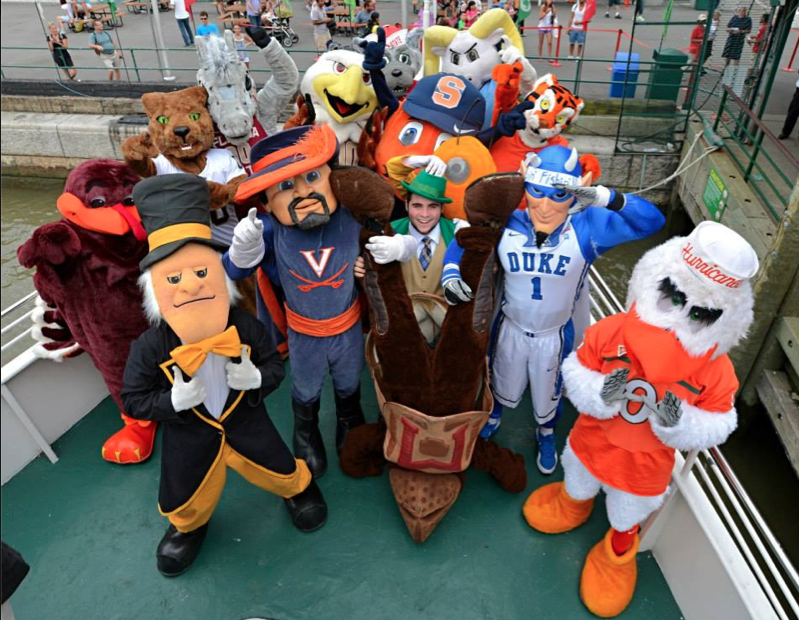 Comments
comments