Baby Dressed as WSU's Gregg Marshall
October 30th, 2013| by Lost Lettermen
When you lead your team to an unexpected Final Four berth like Wichita State's Gregg Marshall did this past spring, you get certain things that you didn't have before – like parents deciding to dress their babies up as you for Halloween.
"Baby Gregg Marshall" comes complete with a suit, a Shockers-themed tie and a Final Four lapel. He's even got thick yellow glasses like Marshall's. What really makes the costume? The slicked-back hair.
A job well done, parents.
[@SPEShox]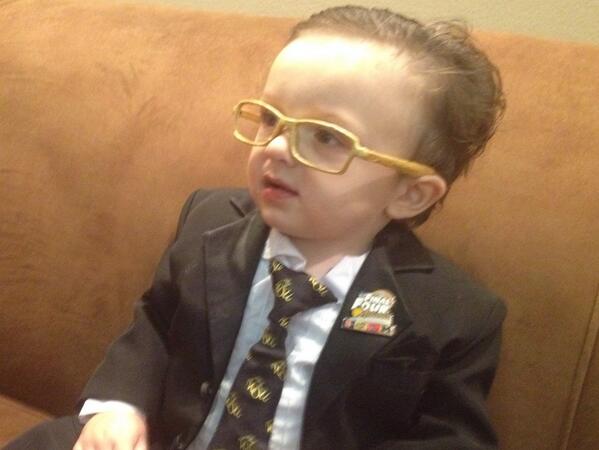 Comments
comments