Bielema Tweets Picture of His Tiny Dog
May 9th, 2013| by Lost Lettermen
When picturing the type of dog that Arkansas head coach Bret Bielema would own, we previously would have imagined something along the lines of a Rottweiler, German Shepherd, husky or mastiff.
Count us among the likely many fans surprised to learn that Bielema's canine companion is, in fact, a teacup Yorkshire terrier named Lucy.
She is mad because I'm working on summer calendar and Jen is unpacking boxes. She really is spoiled so bad. #WPS twitter.com/BretBielema/st…

— Bret Bielema (@BretBielema) May 9, 2013
Our best guess is that the dog choice was made by Bielema's wife of 14 months, Jen. To Bielema's credit as a loving husband, he seems to have taken quite a shining to little Lucy.
While we typically prefer bigger dogs whose safety we don't have to fear for when birds of prey are flying overhead, we have to admit that Lucy is pretty cute.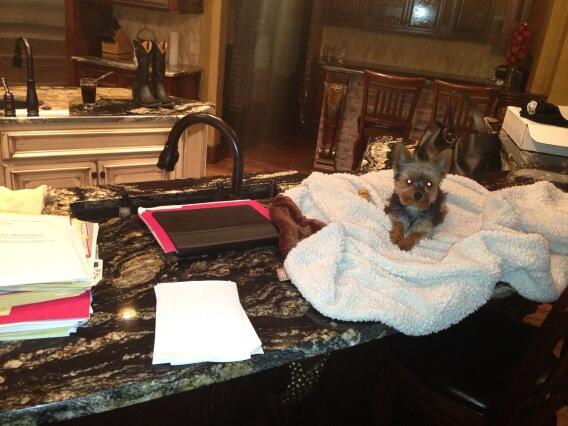 Comments
comments