Bill Self Dresses Up as Ron Burgundy
October 8th, 2013| by Lost Lettermen
Bill Self's message to Kansas basketball fans at the Jayhawks' "Late Night in the Phog" practice on Friday was a straightforward one: You stay classy, Allen Fieldhouse.
The KU coach dressed up as Anchorman protagonist Ron Burgundy for a skit that played on the big screen hanging over center court. Joining him in the parody were assistants Jerrance Howard, Norm Roberts and Kurtis Townsend.
Considering Self's past penchant for 1970s styles, we get the sense that he'd be game to dress up like this even if it wasn't Midnight Madness.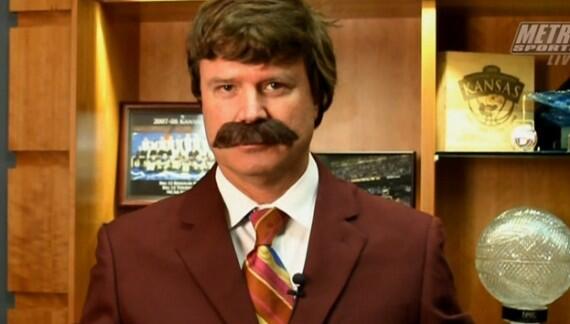 Comments
comments