Boys & Girls Club Makes 'Peeps Bracket'
March 28th, 2013| by Lost Lettermen
Why keep track of the results of the NCAA tournament with any old bracket, thought the Boys & Girls Club of Westminster, MD, when doing it with Peeps marshmallow candies would be so much cooler?
Just in time for Easter this upcoming weekend, the kids from the Boys & Girls Club — with some adult assistance, we assume — put together literally the sweetest bracket we've ever seen. The majority of the teams in the Sweet Sixteen have their own customized peeps, and looming above the bracket is a Peeps basketball with what appears to be black licorice for the laces.
Not to continue jumping on the Florida Gulf Coast bandwagon, but the Eagles' peep is by far our favorite. How can we not give it top honors when the Boys & Girls club kids saw fit to give it Sherwood Brown's dreadlocks?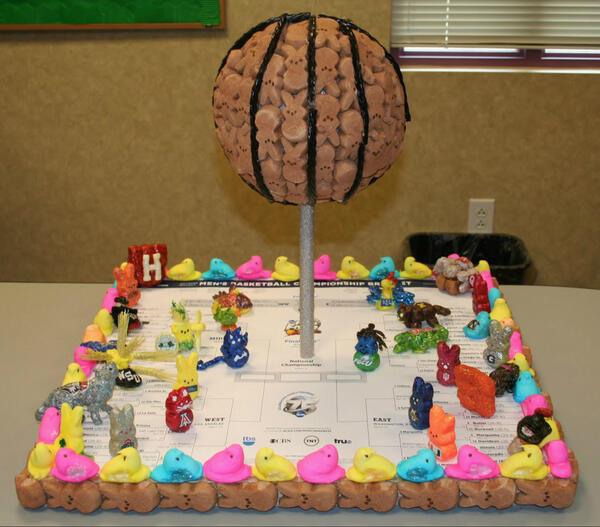 Comments
comments