'Brad Stevens Face' Goes Viral as Meme
March 24th, 2013| by Lost Lettermen
Butler coach Brad Stevens freaked out when a call went against his team late in a 74–72, Round of 32 loss to Marquette on Saturday. And his epic meltdown is taking off as an internet meme.
The look of devastation on Stevens' face when Butler was called for basket interference has been applied to a variety of similarly disastrous situations. Among them…
The Hindenburg Disaster
The death of Mufasa in The Lion King
His youthful appearance working against him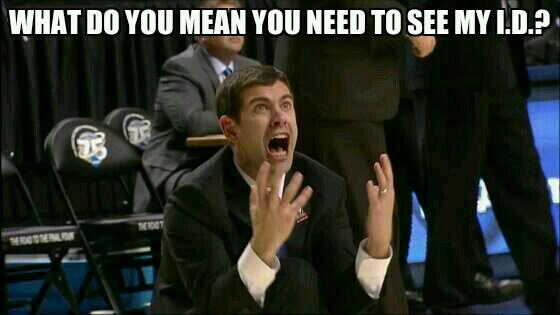 A variety of other movie meltdowns
We feel your pain, Brad. That being said, thank you for providing the internet with this.
Comments
comments