Buckeye Leaves Added to OSU Uniforms?
July 8th, 2013| by Lost Lettermen
Any opposing defender trying to chase down an Ohio State player during the 2013 season will apparently be reminded who they're trying to tackle with just one look at the back collar of the Buckeyes' new jerseys.
Seven Buckeye leaves — one for each of the football program's claimed national titles — will reportedly be sewn onto the back collar of OSU's jerseys (gray on the red home jerseys and red on the white away jerseys). While not official, it would be a subtle yet applause-worthy nod both to the team's one-of-a-kind nickname and helmet and its longstanding success as a college football power.
If Ohio State coaches, players and fans have it their way this season, next year's jerseys will have to be modified to include an eighth Buckeye leaf. Grade: A-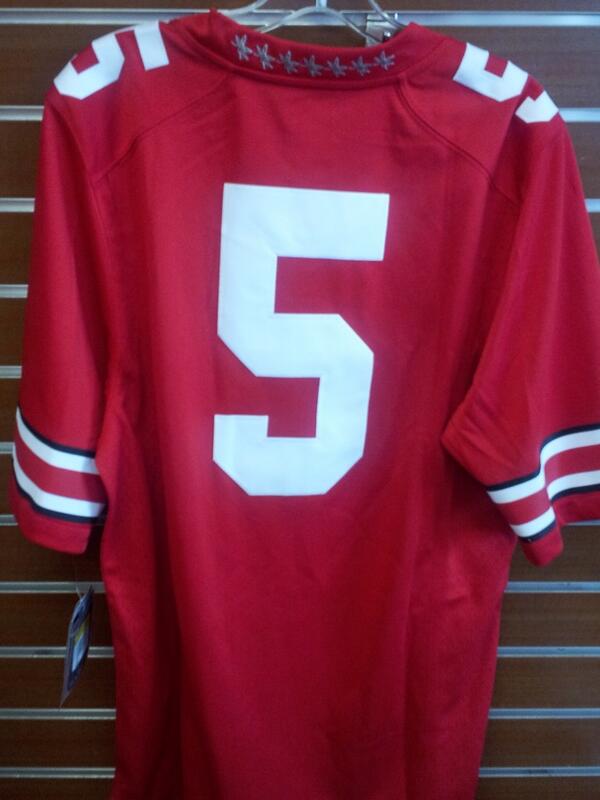 Comments
comments