Buffalo FB Unveils NY-Centric Uniforms
July 23rd, 2013| by Lost Lettermen
Buffalo athletics is in the midst of a very New York-centric marketing push, as first evidenced in May by the giant outline of the Empire State and the uber-emphasized "New York" on the Bulls' new basketball court design.
That rebranding has spilled over into the football program as well, with UB unveiling a new helmet and new uniforms on Tuesday. First the good: The new helmet is a very handsome matte blue. While the color isn't much different from what it was before and the interlocking "UB" decal remains unchanged, the matte finish makes it a nice upgrade.
Then there's the bad: The Bulls' effort to cram "State University of New York Buffalo" onto the jersey above the numbers and below the collar is laughably bad. It resembles one of those "Hello My Name Is…" nametags people are forced to wear at corporate retreats.
Helmet Grade: A-
Jersey Grade: D
New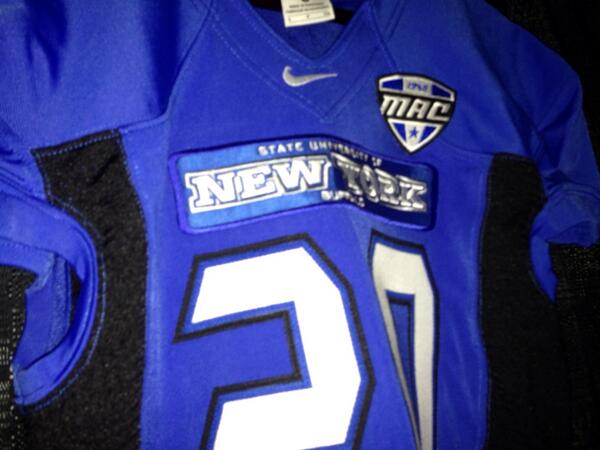 Old
Comments
comments