Detroit Mayor Bing Rooting for Syracuse
April 4th, 2013| by Lost Lettermen
The opinion of his constituents is no doubt important to Detroit mayor Dave Bing, but that's not preventing the former Syracuse star from rooting against their home-state Michigan Wolverines in the Final Four on Saturday.
"Who else would I root for?" Bing told Syracuse.com on Wednesday, adding that he will be in Atlanta for the event.
Indeed, Bing was perhaps the first superstar in the history of the Syracuse program, leading the Orangemen to their first Elite Eight as a senior in 1966 (earning First Team All-America honors in the process). What's more, he was once roommates with longtime 'Cuse coach Jim Boeheim.
While Bing has been a longtime resident of Detroit — he spent his first nine NBA seasons with the Pistons and was the CEO of a Motor City-based steel company prior to entering politics — he can be forgiven for staying true to his alma mater in this very unique instance. Dave Bing profile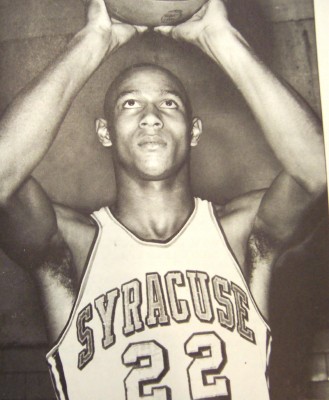 Comments
comments