Duke Photoshops DE Recruit at NFL Draft
May 22nd, 2013| by Lost Lettermen
To say that Duke football is making a strong push for Class of 2014 defensive end Harrison Phillips – a three-star recruit from Omaha, NE – would be a bit of an understatement. The Blue Devils have thus far used two drastic recruiting tactics, both of which have recently taken off in popularity.
Step One: Bombard aforementioned recruit with over one hundred letters in one day. We didn't think it was possible for anyone to exceed the 102 letters Tennessee sent ATH Stanton Truitt in March. Yet Duke did just that, stuffing Phillips' mailbox with 115 of them.
Step Two: Appeal to his ambitions with the help of Photoshop. Someone in the athletic office took the time to paste Phillips' head onto the body of a player being drafted by the San Diego Chargers – with a Bentley and helicopter nearby. For good measure, head coach David Cutcliffe penned a handwritten note saying that Phillips would "realize all [his] dreams at Duke."
The Photoshop job could have very well been a way of covering up the fact that the Blue Devils recently went eight years without having a single player drafted into the NFL.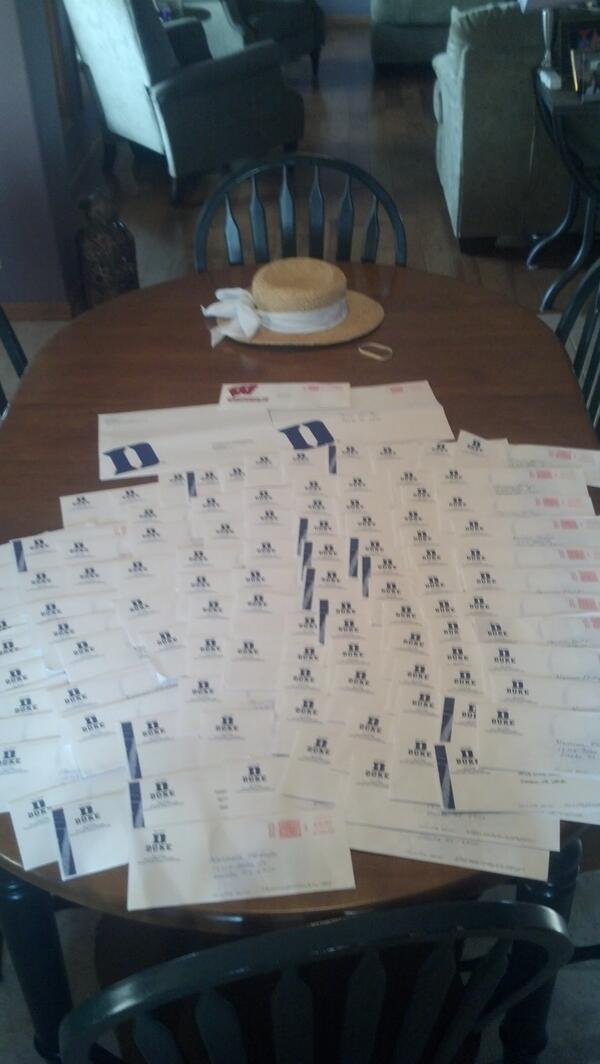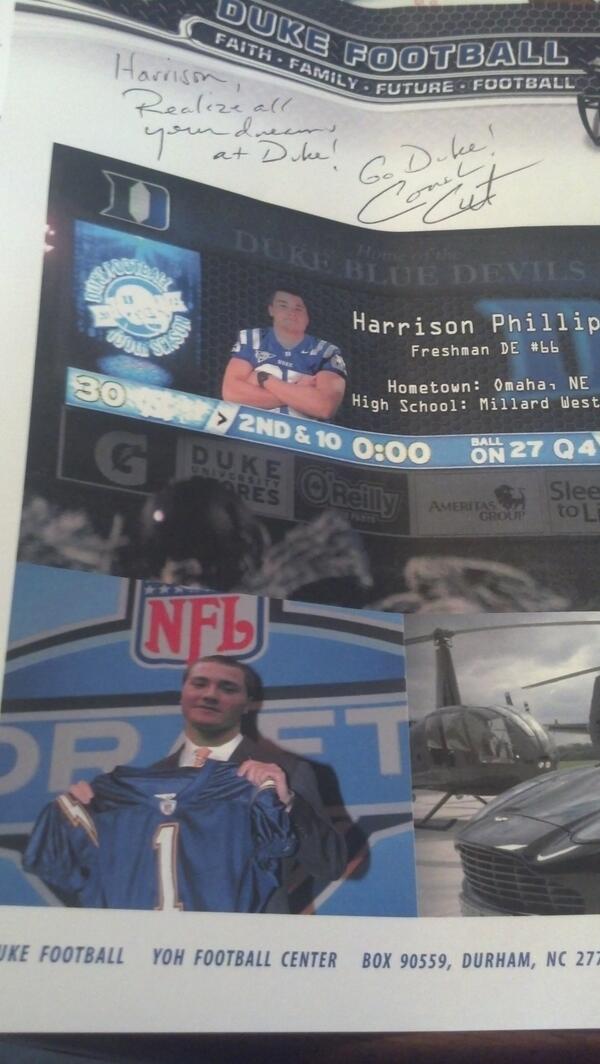 Comments
comments