Erin Calipari Disses Pitino's Back Tattoo
April 28th, 2013| by Lost Lettermen
Kentucky coach John Calipari's daughter, Erin, has been previously known to stir the pot on Twitter — whether it's been making a molestation joke at the expense of Syracuse or bashing the Louisville Courier-Journal's editorial cartoons.
Her most recent target is her dad's intrastate rival, Louisville coach Rick Pitino, and his recently revealed new tattoo.
From now on when my dad does something embarrassing I will just say to myself "at least he doesn't have a giant back tattoo"

— Erin Calipari (@TheErinCalipari) April 27, 2013
Give Erin Calipari credit. It's a pretty harmless diss, and she hasn't backed away from anyone who has responded and disagreed with her assessment.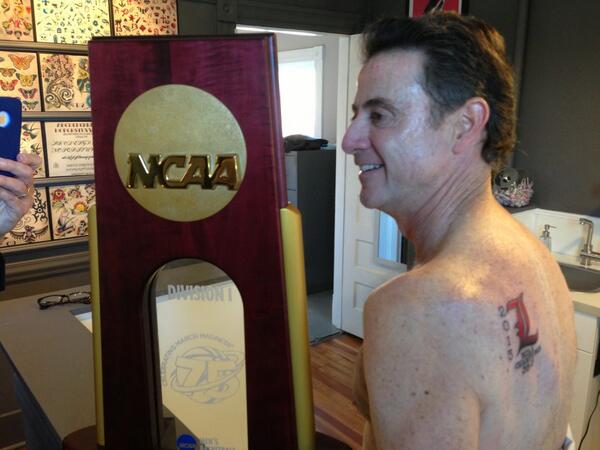 Comments
comments