Erin Calipari Fires Back at L'ville Paper
February 21st, 2013| by Lost Lettermen
As many in the Twittersphere already know by now, John Calipari's 26-year-old daughter and former UMass women's basketball player, Erin, is a feisty one. If anyone goes after her dad or her dad's team, she's not afraid to fight back.
On Wednesday, the Louisville Courier-Journal ran an editorial cartoon with their take on what affect Nerlens Noel's ACL injury will have on Kentucky's season.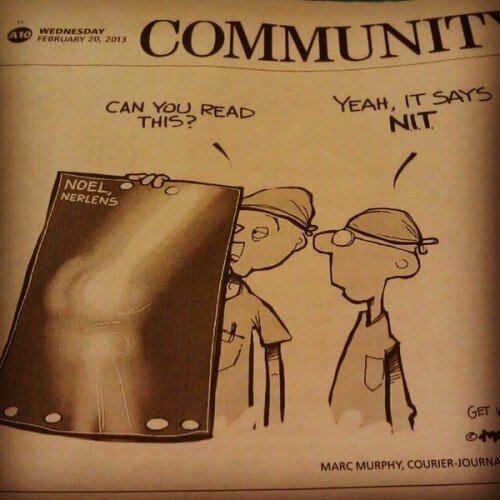 Never mind that it was probably not the wisest thing to run in light of the many Louisville residents rooting for the Wildcats over the Cardinals. That Erin Calipari would respond to this would be expected.
This would be my cartoon. #UL #BBN twitter.com/TheErinCalipar…

— Erin Calipari (@TheErinCalipari) February 20, 2013
Implying that any fan base can't read is always a low blow, as Erin Calipari has made it abundantly clear you won't like her when she's angry.
Comments
comments