ESPN's Tessitore Has Funny Manziel Slip
May 23rd, 2013| by Lost Lettermen
We more than understand the fixation on Texas A&M star quarterback and reigning Heisman Trophy winner Johnny Manziel, but settle down Joe Tessitore!
During an ESPN "College Football Live" segment on Wednesday about Manziel, Tessitore talked about how the focus should be on Johnny Football's mechanics as a passer and ability to win games rather than his "celebrity and VIP-ness." Say that out loud to yourself.
Yes, we clearly recognize that Tessitore was talking about Manziel's celebrity stature and not his family jewels. It is, nonetheless, still a pretty hilarious slip of the tongue. As Deadspin's Tom Cosentino put it, we all know that Manziel is the total package as a player, but that's no reason to freely talk about his actual package.
[Deadspin]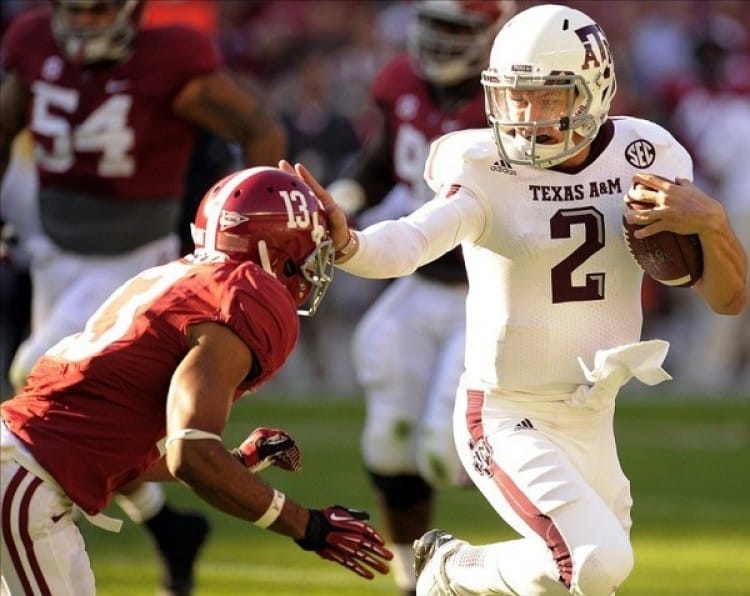 Comments
comments