Ex-Duck to Fans: Go F*ck Yourselves
October 30th, 2013| by Lost Lettermen
Following Oregon's 42-14 victory over UCLA on Saturday, John Canzano of The Oregonian received a letter from a former Ducks player (whose identity he kept anonymous) for whom Saturday was his first UO game as a spectator.
The player – who Canzano says played in a recent BCS bowl game – was extremely critical of the fans he sat with, ones who he felt unfairly criticized QB Marcus Mariota, RB De'Anthony Thomas and other players who they thought were "playing like (expletive)." When the player told the fans to settle down, he was rather ironically told, "You need to keep your (expletive) mouth shut, because you don't know (expletive) about football."
Here's how the player ended his letter to Canzano:
"Having been on the outside now, to witness this disgusting display of 'support', I know that I want no (expletive) part of it. I will never attend a duck game as a spectator again. I am disgusted by duck fans and I will sit back and observe from afar with high hopes for the player's success and understanding of their sacrifice, without having to hear the spoiled woes of ignorant fans.

"I will always love the ducks: my coaches, my teammates, my brothers and family. The rest… Go (expletive) yourselves."
Ouch!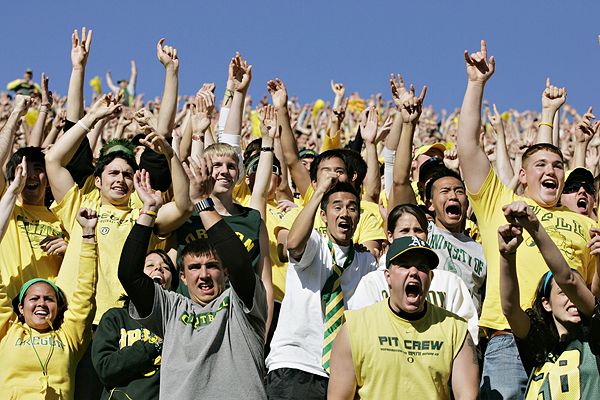 Comments
comments