Ex-Vandy Coach Leaves Tollbooth Job
June 30th, 2013| by Lost Lettermen
Apparently, Woody Widenhofer never allowed the privilege of having been an assistant coach on four Super Bowl-winning teams with the Pittsburgh Steelers in the 1970s and the head coach of two different college teams (Missouri and Vanderbilt) make him feel above an honest day's work outside of football.
Before recently turning in his notice, the now 70-year-old Widenhofer had spent the past three years manning a highway tollbooth near Destin, FL. He and his wife, Sabrina — a Spirit Airlines employee whose recent transfer to Dallas necessitated Widenhofer quitting his job — had retired there three years ago, and Widenhofer got his tollbooth job after growing restless on the Florida Panhandle.
"I was just looking for something to do to keep busy," Widenhofer told Mike Organ of The Tennessean. "The recession had hit, and jobs were hard to find. I went to work at the tollbooth, and I enjoyed it. I liked the people I worked with, I enjoyed the people I met who came through."
Many of the people who came through, in fact, recognized Widenhofer from his five seasons at Vanderbilt (1997–2001) as well as his distinguishable mustache.
Who says anything about life having to be glamorous after one's SEC coaching days are done?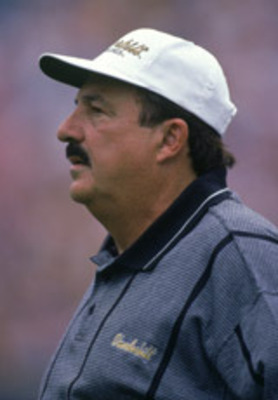 Comments
comments