G'town Shirt Lists 'Cuse's Legal Issues
February 21st, 2013| by Lost Lettermen
Saturday's game between heated rivals Syracuse and Georgetown will be the last regular season match-up of the two schools as Big East opponents and, as such, you can expect plenty of parting shots from both fan bases.
Take the below shirt for example. With a front that reads "Real Criminals Wear Orange" and a back that apparently lists every legal incident by the Syracuse basketball team since Jim Boeheim was hired in 1976 – we count 32 in all – this shirt will surely get under the skin of any Orange fan.
Let's just hope no Hoya's fan attending Saturday's game is antagonistic enough to wear this, otherwise things could get ugly.
Front: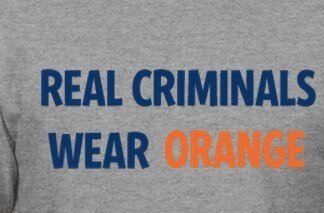 Back: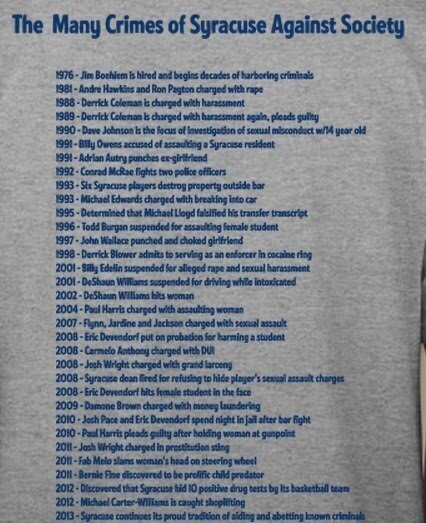 Comments
comments