Hoke to UM Student Fans: Free Donuts!
April 24th, 2013| by Lost Lettermen
We already knew that Michigan coach Brady Hoke isn't bothered by the numerous fat jokes he hears from opposing fans. This is, after all, the same man who pointed out, "I have a lot of insulation, so I don't get cold."
Still, one can't help but chuckle at his announcement on Wednesday that, for the 2013 season, any Wolverines student fans who show up to Michigan Stadium prior to the start of noon home games will receive free glazed donuts. The information was revealed by Michigan athletic department media relations intern Laura Raines:
Word from Coach Hoke: Free glazed donuts for all students before noon home games. #goblue

— Laura Raines (@itsraininglaura) April 24, 2013
From the sounds of it, this is Michigan's attempt to make peace with students over controversial changes to tickets and fill all the student seats left empty at kickoff due to hangovers from the night before. In which case, complementary Bloody Marys would be a nice addition.
As for the glazed donuts, Land-Grant Holy Land put it best: Some jokes write themselves.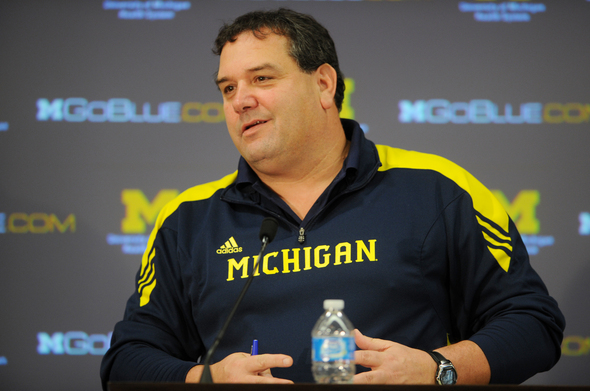 Comments
comments