Hoke Watches Hoops in Enemy Territory
February 13th, 2013| by Lost Lettermen
No. 4 Michigan was hammered last night by No. 8 Michigan State, 75-52, on Tuesday night and no one had a better view of the carnage than Michigan football coach Brady Hoke.
Hoke made the trek an hour north of Ann Arbor to watch the Wolverines play the Spartans and had seats right behind the Michigan bench. The problem? That put him right amongst the Michigan State section, the Izzone, which surely led to a night of heckling from MSU students. Students could be heard chanting "Fat Tuesday" at Hoke at one point in the game, playing off the Mardi Gras celebration that also took place on Tuesday.
The support even impressed Michigan State football coach Mark Dantonio, who was also in attendance and came down to the student section to shake hands with Hoke.
After what he witnessed and probably endured last night, Hoke might stick to visiting East Lansing only when he has to.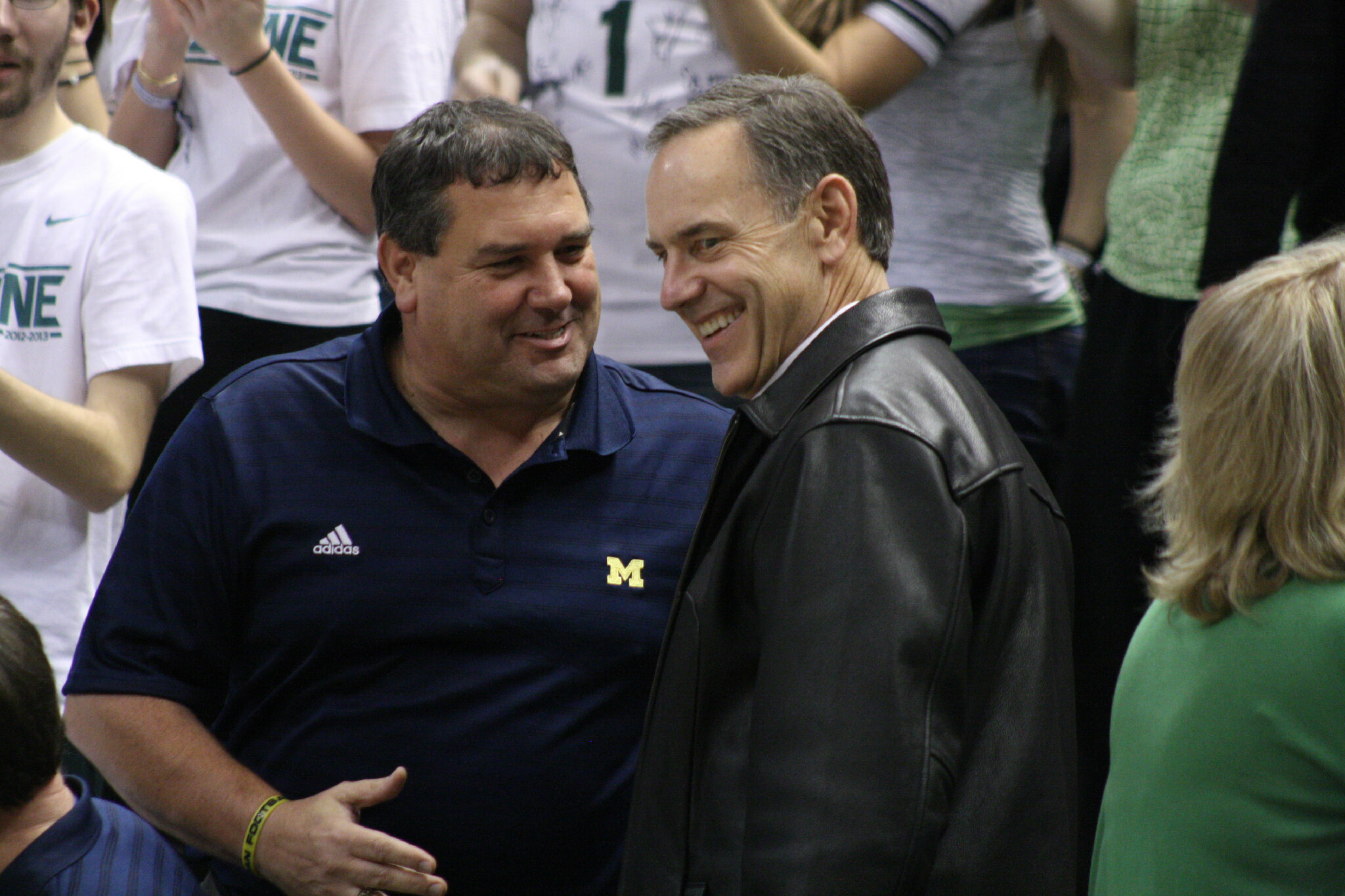 Comments
comments