Illinois QB's Dad Arrested During Game
October 27th, 2013| by Lost Lettermen
This year's edition of college football players' parents behaving badly is brought to you by Illinois QB Nathan Scheelhaase's father.
Already on probation after being charged with criminal trespassing in January, Nathan Creer was charged with resisting arrest during the Illini's 42-3 loss to Michigan State on Saturday after being one of 10 people involved in an altercation involving fans of both schools. A report in the Chicago Tribune states that Creer was one of many people in the group who appeared intoxicated.
Looks like you have some worthy company, Lawanda Ann Alford.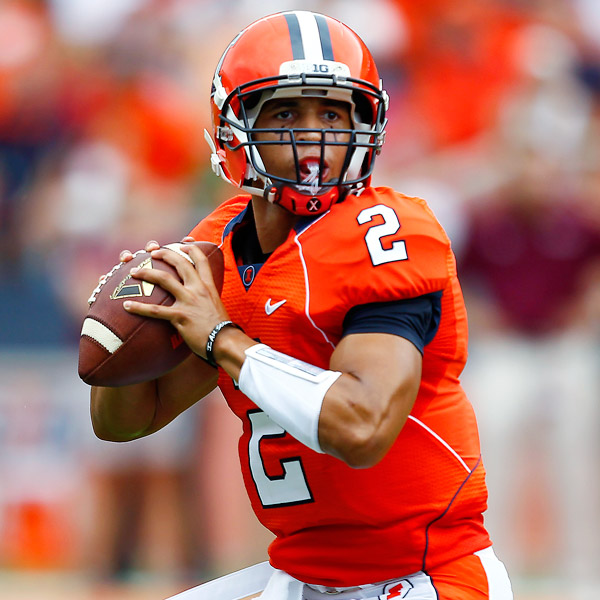 Comments
comments