Joker Phillips Makes Batman-Esque Pitch
March 27th, 2013| by Lost Lettermen
Florida wide receivers coach and recruiting coordinator Joker Phillips is the latest college football assistant to think way outside the box when it comes to appealing to recruits.
On Wednesday morning, Phillips posted a photo to his Twitter and Instagram accounts of the late Heath Ledger as the Joker in The Dark Knight, only with the colors doctored so that Ledger's vest, shirt and tie are orange and his jacket, pants and gloves are blue (the Gators' colors). Running at the bottom of the photo is, "Ooohhh, You Want To Play, Come On!" and the hashtag #ComePlayWRforTheJoker.
Our verdict is that it's creepy but clever. And unlike the letter that NC State director of player personnel Drew Hughes recently wrote to a recruit, it doesn't feel like Joker Phillips is trying too hard to be cool.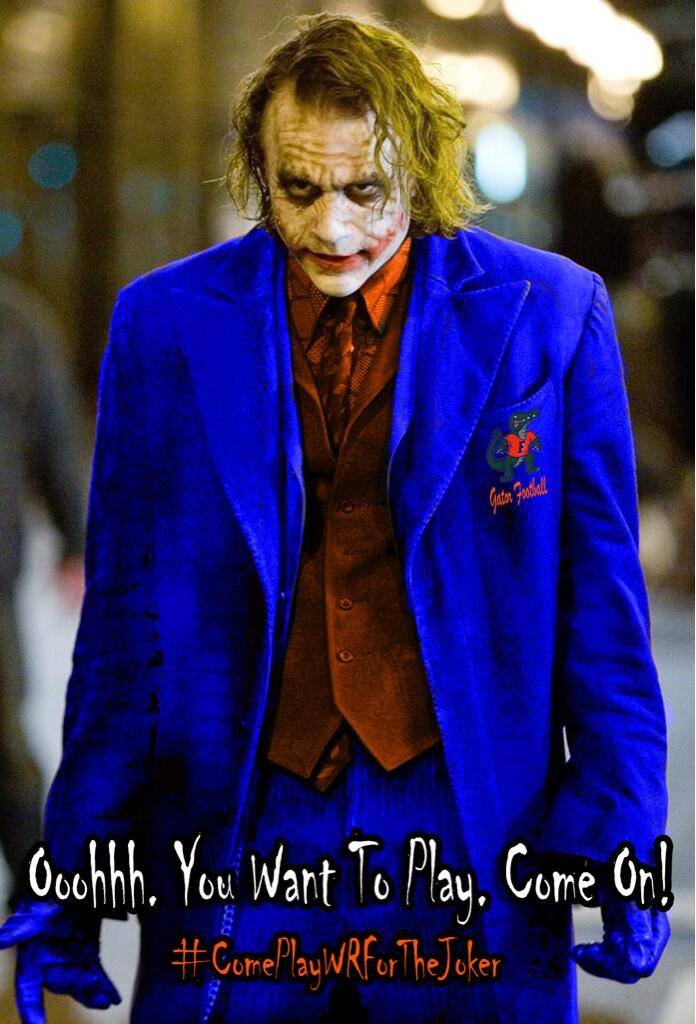 Comments
comments