Jon Hamm Rips Manti Te'o and ND Girls
July 18th, 2013| by Lost Lettermen
The ESPY Awards have always been a place to make light of the more absurd sports stories from the previous year. Thus, it was no surprise that host Jon Hamm pulled no punches regarding the Manti Te'o fake girlfriend hoax on Wednesday night.
"I've always been a little wary of the BCS system," Hamm told the audience. "I just feel like you can't completely trust something just because a computer says it. [Pause] Manti Te'o."
Hamm continued, "I feel bad for Te'o, but let's face it: Fake internet girlfriend or real girlfriend who goes to Notre Dame? Pretty much the same amount of sex."
Even if Notre Dame fans, alums and administrators aren't too humored by Hamm's joke, it was pretty funny.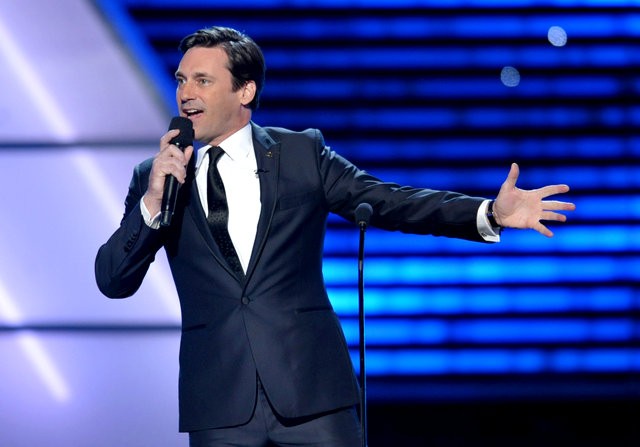 Comments
comments