Lions' Raiola Berates Wisconsin Band?
October 7th, 2013| by Lost Lettermen
The Wisconsin marching band's thrill at getting to play prior to Sunday's Detroit Lions-Green Bay Packers game at Lambeau Field was considerably sullied by Lions center Dominic Raiola.
Several reports indicate that Raiola – the 2000 Rimington Award winner (given to the nation's top center) at Nebraska – berated several members of Wisconsin's band. Among his purported transgressions:
Calling the tuba players "fat mother f*ckers";
Yelling at band members as they were preparing to play the national anthem;
Questioning a band member about his sexuality and taunting him about his sister and recently deceased mother;
Telling a trombone player that he was "overweight" and "can't play a real sport";
Calling a female member of the band the c-word.
If these accusations prove true, the Lions should punish Raiola by forcing him to a) Apologize to the Wisconsin band; and b) Attend the entirety of the Detroit Symphony Orchestra's concert season so he can better appreciate the arts.
[Deadspin]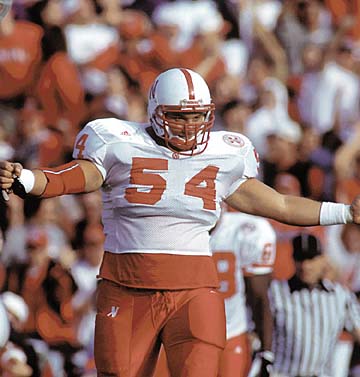 Comments
comments