Live Owl Gracing Temple Sideline in 2013
August 11th, 2013| by Lost Lettermen
As long as it's ethical, why have a costumed animal mascot prancing around the sideline when you have the chance to use the real thing?
Such was Temple's thinking in advance of the 2013 season. At Saturday's practice, first-year head coach Matt Rhule and about 300 season ticket holders were introduced to Stella, a three-year-old great horned owl from the Elmwood Park Zoo outside of Philadelphia. She will grace the sidelines of Lincoln Financial Field for each of Temple's six home games this year.
Now Owls fans will have extra reason to give a hoot (rim shot).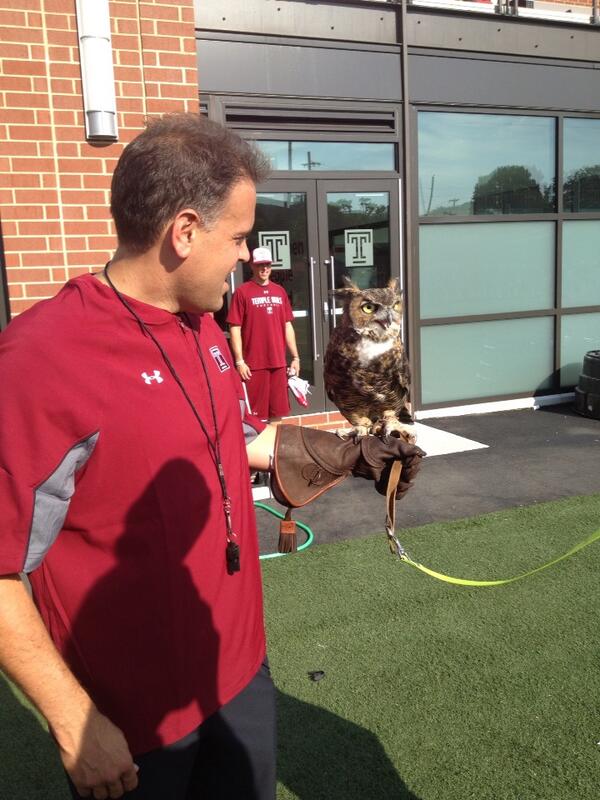 Comments
comments