LSU, Frat Apologize for Kent State Sign
September 18th, 2013| by Lost Lettermen
In a move that surprised no one, LSU issued an apology after members of its chapter of the Delta Kappa Epsilon fraternity hung a sign outside its entrance mocking the 1970 Kent State shootings prior to Saturday's home game against the Golden Flashes.
"LSU certainly does not condone this insensitive behavior and poor judgment by the Delta Kappa Epsilon fraternity," the university said in a statement. "LSU officials have spoken with the fraternity and believe that the students now understand the gravity of their actions. The students have issued a formal apology to Kent State University. LSU is also working with local and national DKE leaders in an effort to prevent this type of behavior in the future."
DKE, for their part, issued an apology of their own with the "replacement sign" below. Too little too late, if you ask us.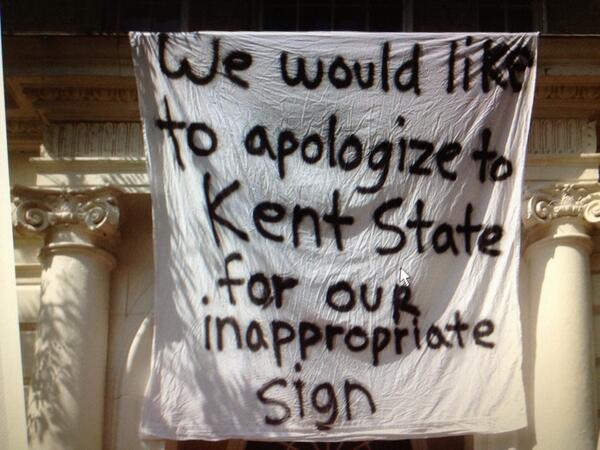 Comments
comments