Michigan Band Pokes Fun at Ohio State
September 1st, 2013| by Lost Lettermen
There's never an off week when it comes to the constant jabs between Ohio State and Michigan.
Just days after it was reported Urban Meyer required scouts to switch out of their blue shirts while scouting Buckeye players, the Michigan band return a salvo at Columbus by spelling out "Ohno" instead of "Ohio" during the season opening game against Central Michigan on Saturday.
You better believe Urban Meyer will share this with his players before "The Game" on Nov. 30.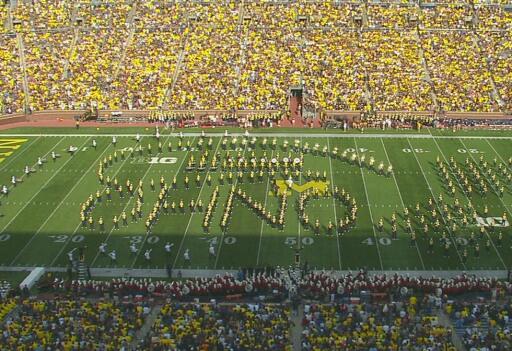 Comments
comments