Miss. State Sends Recruit Weird Letter?
April 2nd, 2013| by Lost Lettermen
Whereas NC State director of player personnel Drew Hughes went way over the top with his recruiting letter to safety prospect Dexter Wright, Mississippi State may have taken a decidedly more "simple" approach in their pursuit of LB Michael Ferns.
On Tuesday morning, the Michigan commit for the Class of 2014 tweeted a photo of the card that supposedly came with a recent package sent to him by the Bulldogs' coaching staff.
Ferns' response of "Ummm.. Thanks Coach" is pretty perfect in summing this up. Might it be Ferns making a belated April Fools' Day joke at Mississippi State's expense? It would look quite poorly on the Bulldogs if it wasn't.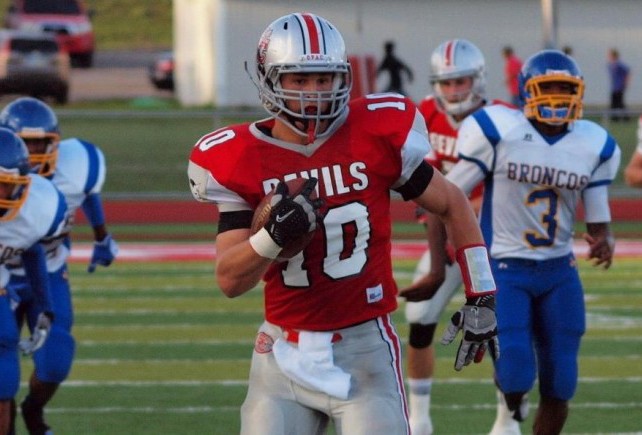 Comments
comments