NCAA Tournament 2014: 2014 Final Four Drinking Game
March 31st, 2014| by Lost Lettermen
​By Jim Weber
How is it humanly possible to enhance the Mecca of College Basketball and make the Final Four games that mark the pinnacle of the sport even more enjoyable to watch?
By adding a drinking game for the accompanying TV broadcast of the event, of course. Back by popular demand following the Championship Week Drinking Game a month ago, I present the Final Four Drinking Game full of story lines, fun facts, cameos and even commercials that are sure to be repeated ad nauseam from "North Texas" starting on Saturday.
Remember: To be played only with apple juice unless you plan to pump your stomach every 15 minutes.
Drink One if announcer mentions…
1. Scottie Wilbekin's suspension last summer and subsequent growth in maturity
2. James Young attended Kentucky to follow his favorite player, Tayshaun Prince
3. Florida's only two losses this year are to Connecticut and Wisconsin
Florida is 0-2 against Wisconsin and UConn, but 36-0 vs everyone else this season

— ESPN Stats & Info (@ESPNStatsInfo) March 31, 2014
4. Connecticut was banned from last year's NCAA tournament
5. Aaron Harrison was born one minute before his twin brother, Andrew
6. Florida went to three straight Elite Eights before finally reaching the Final Four
7. This is Bo Ryan's first Final Four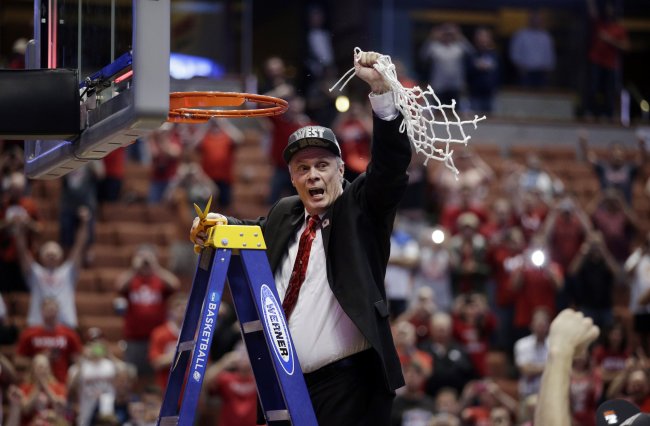 8. Kevin Ollie & Jim Calhoun have a special relationship
9. Kentucky's freshmen are similar to the Fab Five
10. Florida's defense is really, really, really, really good
Drink Two if you are shown…
11. Julius Randle clips from his Dallas high school (double if Nantz mentions Jerome Bettis is from Detroit)
12. The record crowd at this year's Final Four
13. Clips of Bo Ryan winning a DIII national title
14. Willie Cauley-Stein injured on the bench (double if Kevin Ware is mentioned)
Willie Cauley-Stein on crutches as UK takes court: pic.twitter.com/RDMduJmIXV

— Joe Danneman (@FOX19Joe) March 30, 2014
15. Aaron Harrison's 3-pointer to beat Michigan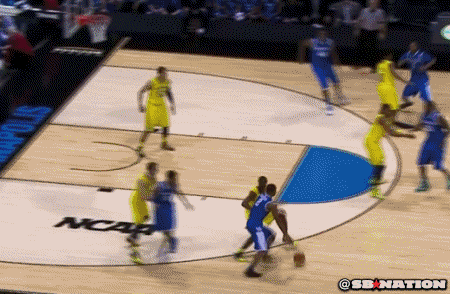 16. A Jerry Jones interview
17. Shabazz Napier's mom in the stands (double if they say her full name, "Carmen Velasquez")
#shabazz #napier mom prays for son to hit freethrows against #harvard in 61-56 victory pic.twitter.com/w1kUbWMnsB

— JW (@AngryJohnnie) January 9, 2014
RT @so_ambitious09: Who are Peyton Silva and Chane Bohanon?! Listening to Charles Barkley talk about why the Cards can't repeat the 'ship…

— Brokey McPoverty (@brokeymcpoverty) March 23, 2014
19. BFFs Tony Romo and Jason Garrett together in the stands 20. The AT&T Stadium JumboTron and mention its dimensions
Finish Drink if…
21. Jim Nantz plugs The Masters (double if he calls it "a tradition unlike any other")
22. Shabazz Napier's NCAA tournament is compared to Kemba Walker's 2011 run
23. Arlington, TX, is referred to as "North Texas"
24. The wretched Sprint "FRamily" commercial with the hamster is played
25. CBS/TNT shows a little kid crying
Comments
comments