Nebraska Wideout Gets Gaudy Rib Tattoo
February 25th, 2013| by Lost Lettermen
With his big-play ability and big hair, Nebraska WR Kenny Bell is one of the more recognizable and noteworthy players in the Big Ten. The tattoo he got for himself on Sunday — no doubt to celebrate his 21st birthday on Monday — follows suit.
Bell's tattoo, located on the side of his right rib, is a lion wearing a Native American headdress. The detail is very impressive, but we have not the slightest idea what it represents. (A Redditor suggested that Bell has a grandfather named Grey Lion, but we have not found anything to substantiate that claim.)
Regardless, in the race for College Football's Craziest Tattoos for the 2013 season, Bell is now an early frontrunner.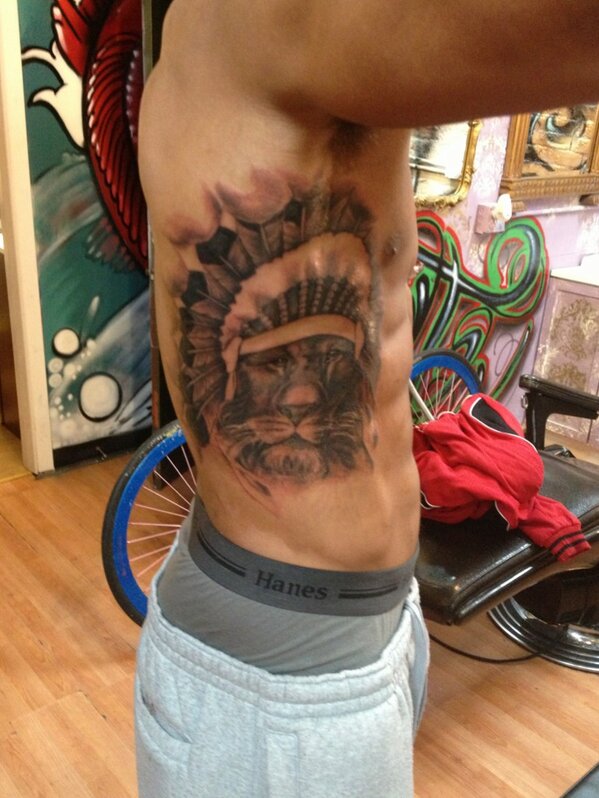 Comments
comments