New 'Bama LB Foster Dresses Like Saban
February 6th, 2013| by Lost Lettermen
You can be sure that Nick Saban's mind is already on spring practice. And one of the jewels of Alabama's 2013 recruiting class, LB Reuben Foster, dressed the part to tell his new coach that they're of like minds.
When signing his letter of intent with the Crimson Tide on Wednesday, Foster wore the same straw hat and sleeveless windbreaker that Saban wears during practice. Give Foster credit for knowing that imitation is the best form of flattery — even if the famously surly Saban doesn't find it as funny as the rest of us do.
From here on in, perhaps all Alabama recruits can announce their intentions by doffing a straw hat instead of a regular baseball cap.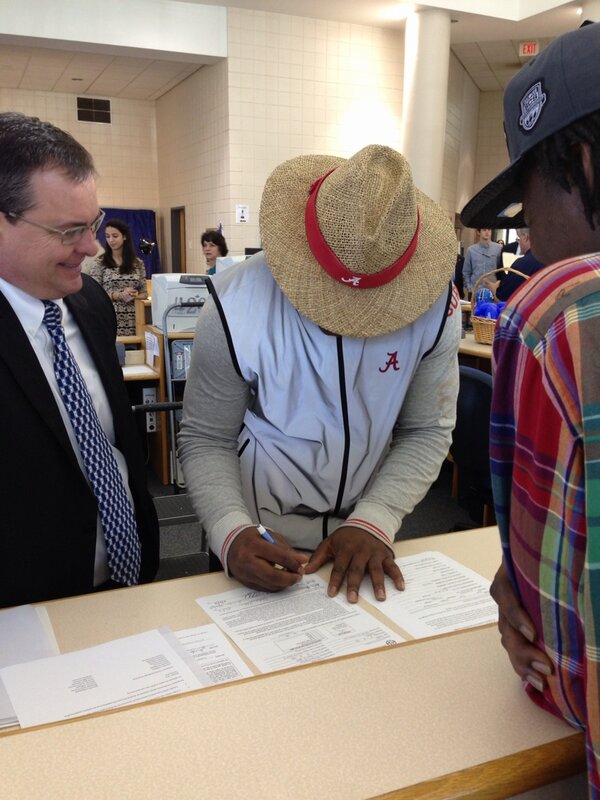 Comments
comments