New FGCU 'Dunk City' Shirt Hits the Web
March 25th, 2013| by Lost Lettermen
If you were enamored with Florida Gulf Coast as it earned an unlikely Sweet Sixteen berth over the weekend and immediately wanted a piece of FGCU gear, the internet has you covered.
On Monday, a new Eagles shirt hit the web with the words "Now You Know" emblazoned to the left of an outline of the state of Florida (to symbolize how very few people had even heard of FGCU before this past week). An "X" marks the spot of the school's campus in Fort Myers, which is nicknamed "Dunk City" due to the high-flying antics of Chase Fieler and Eric McKnight.
It's simple, clever … and sure to sell out in about an hour.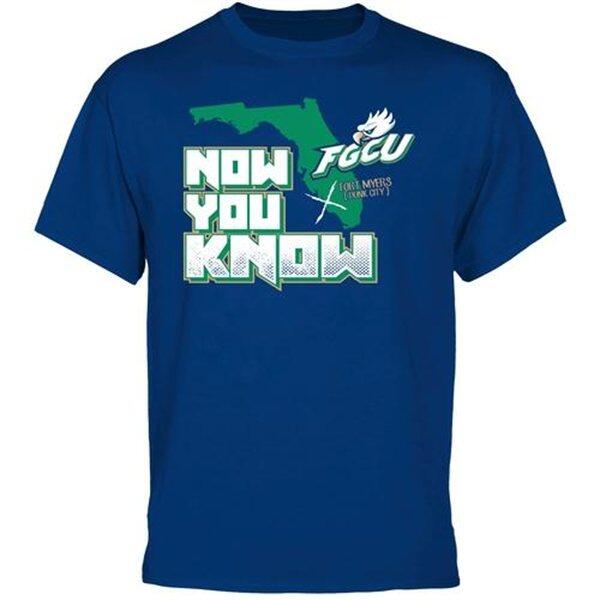 Comments
comments