Oklahoma State's Richard Dumas Arrested in Arizona
January 8th, 2014| by Lost Lettermen
Richard Dumas' basketball career at both Oklahoma State and in the NBA was derailed by drug problems. Now 44 years old, Dumas has found himself on the wrong side of the law again.
On December 19th, Dumas was arrested by U.S. Marshals and charged with eight counts of organized retail theft. Police say that he is accused of stealing nearly $800 worth of merchandise from the exchange store at Luke Air Force Base in Glendale, AZ.
An azcentralsports.com profile on Dumas penned by Paul Coro back in May indicated that he had cleaned up his act since his past misdeeds. Apparently not.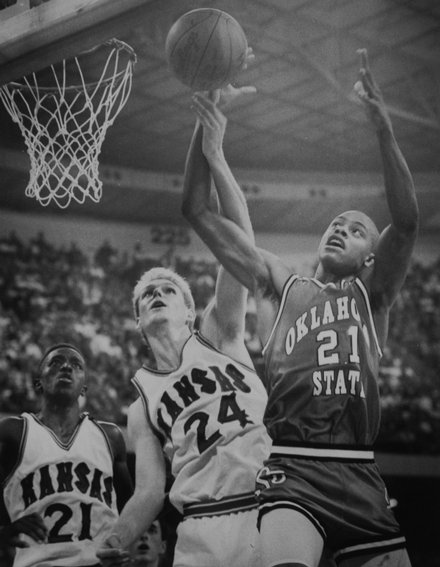 Comments
comments