Ole Miss FB Getting Chrome Helmets?
July 19th, 2013| by Lost Lettermen
Will Ole Miss become the latest school to give in to the burgeoning chrome helmet craze that has swept across college football?
Pictures of a very shiny new Rebels lid — one on which the normal "Yale Blue" background has been replaced by a silver chrome color and the facemask has been made red — started circulating around the internet on Wednesday.
Those rumors gained more credence on Thursday when Ole Miss DT Herbert Moore posted a photo of the helmet to his Instagram account, although Moore himself said he wasn't sure if the team was actually wearing these this season.
If these are legit, it's quite a welcome contrast to the snooze-inducing "new uniforms" the Rebels unveiled in April.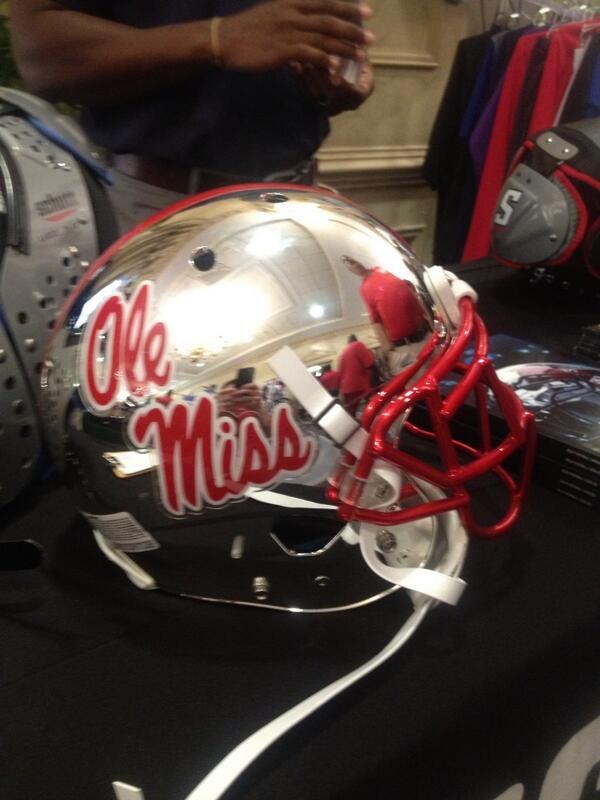 Comments
comments