Photo: Florida State Shows Off Awesome Title Rings
March 18th, 2014| by Lost Lettermen
Florida State enjoyed an impressive march to the BCS national title this past college football season. And now they have the rings to prove it.
The Seminoles recently unveiled three different rings to commemorate the season: A national championship ring with the team's interlocking "FS" logo and a rendering of the Coaches' Trophy on top (our personal favorite), an ACC championship ring prominently featuring FSU's trademark spear logo and a rather ho-hum alternate national championship ring.
Every year college football's national champions seem to up their game in the commemorative bling department.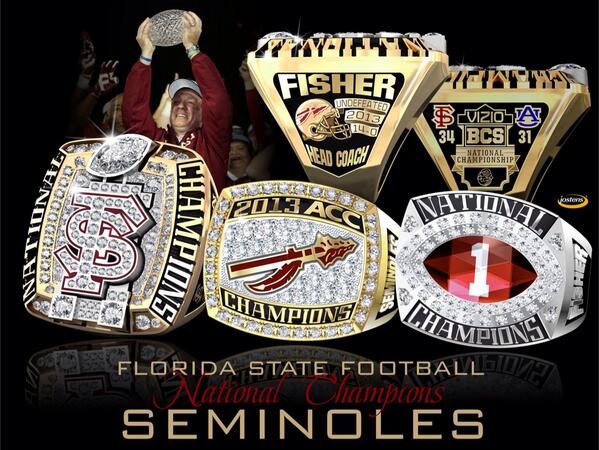 Comments
comments