Photo: Marshall Henderson H.S. Pic Goes Viral
February 12th, 2014| by Lost Lettermen
Believe it or not, Ole Miss star and noted college basketball heel Marshall Henderson was once as wholesome as apple pie.
At least that's how he appeared in a recently unearthed photo from his playing days at Hurst (TX) High School, complete with a bad haircut and braces. My how things must have changed in Henderson's life between when this picture was taken…
…and when this one was taken.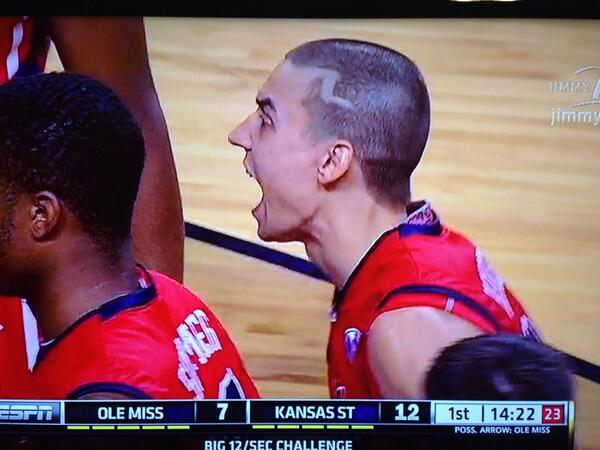 Yes, high school Marshall Henderson looks like a kid college Marshall Henderson would give swirlies.
[Reddit] Comments
comments