Photo: Neyland Stadium Hosts Snowball Fight
February 13th, 2014| by Lost Lettermen
Tennessee's Neyland Stadium was covered in snow again on Wednesday.
When students noticed the stadium was open, the hallowed football stadium became the site of a massive snowball fight.
We'll put the over-under on the number of students pretending to weave through traffic for a dramatic touchdown with a snowball in hand at 50.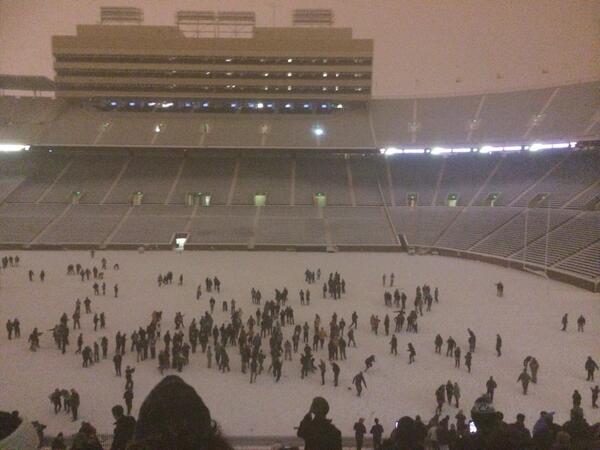 Comments
comments