Photos: Auburn 2004 Ring on eBay for $4,500
February 3rd, 2014| by Lost Lettermen
Unbeknownst to many is that Auburn's undefeated 2004 football team was awarded the national championship by several ratings services. And that there's a championship ring commemorating such – one that's available on eBay for $4,500.
According to the seller, the 10K yellow gold ring once belonged to a football staff member (whose name will be kept private until the ring is sold). It's purportedly the same ring that the players received and includes "National Champions" written on the top and an SEC championship descriptor on one of the sides.
Time for you to pony up the dough, die-hard Auburn fans.
[eBay]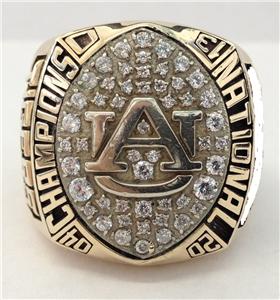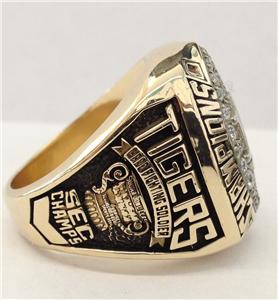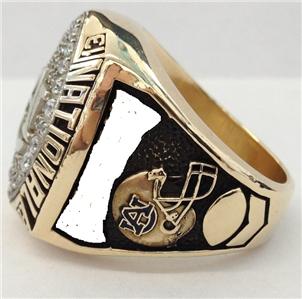 Comments
comments