Photos: Fan Checks Out Louisville Dancers
March 14th, 2014| by Lost Lettermen
Apparently, it wasn't just the basketball that one fan at Thursday's AAC tournament game between Rutgers and Louisville came to admire.
Said fan appeared to break out either binoculars or his phone to creepily ogle two members of the Cardinals' dance team in the middle a dance-off with the Rutgers mascot.
Admit it: You'd also be looking for other things to capture you're attention (even if it meant being creepy) if you were present for a 61-point blowout.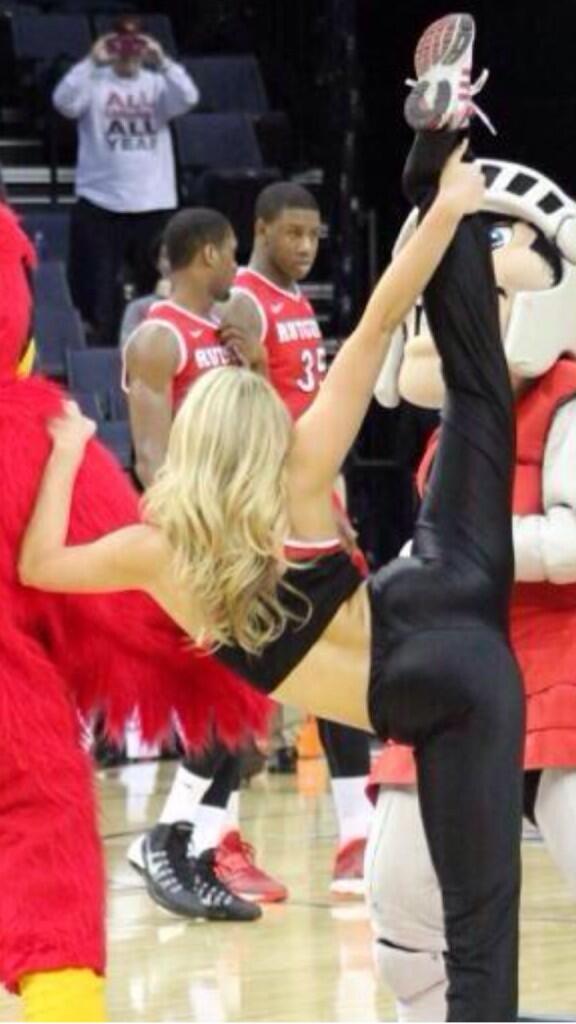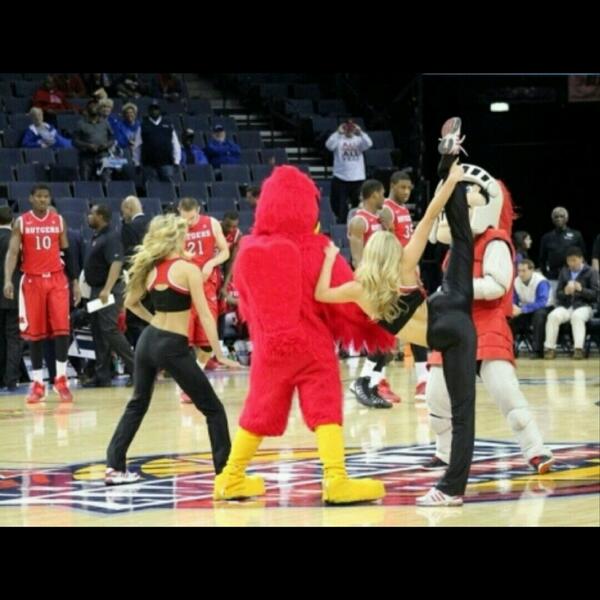 Comments
comments