Photos: Georgia WR Films Own 'Star Wars' Video
February 10th, 2014| by Lost Lettermen
Forget the highly anticipated J.J. Abrams reboot of Star Wars. We're dying to see how Georgia WR Chris Conley's take on the beloved sci-fi series turns out when it premieres in April.
Conley – who had 45 receptions and four touchdowns for the Bulldogs in 2013 – put out a casting call last November for anyone and everyone willing to help him film a light saber battle. As evidenced by the photos below, it recently morphed into something much bigger, complete with storm troopers and a cameo from head coach Mark Richt.
"My brother and I got into the games and into the some of the Star Wars history outside of the movies and I've just been a fan of it ever since," Conley told Dog Bytes in December. "I've been a big guy who prides myself on remaining who I am regardless of who I'm around or how old I get. It's something that I like and regardless of what people tell me, if it's frowned upon or not. It's me."
May the Force be with you, Chris Conley.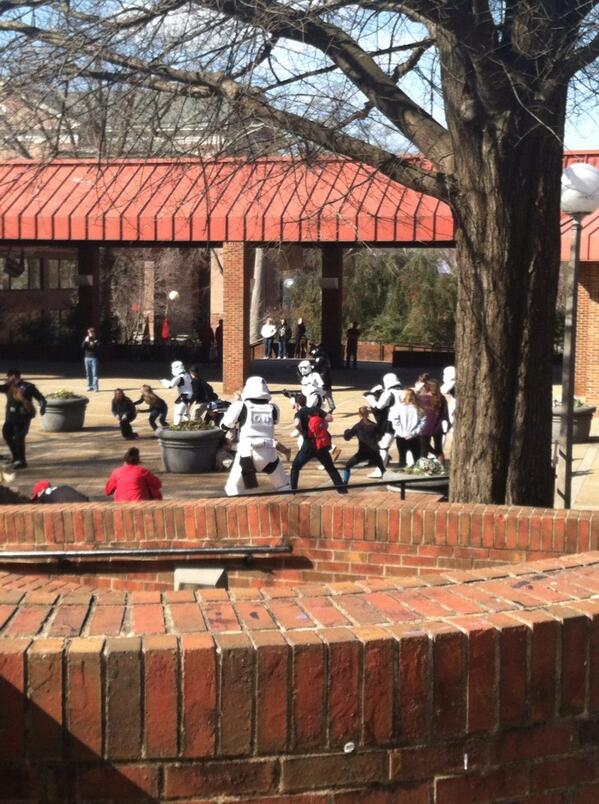 Comments
comments