Pitino-Owned Horse Wins at Santa Anita
April 7th, 2013| by Lost Lettermen
Following his team's 72–68 victory over Wichita State on Saturday, Louisville coach Rick Pitino could sit back and celebrate two major wins — one on the hardwood, the other on the race track.
Across the country from Atlanta where the Cardinals were competing in the Final Four, a horse that Pitino co-owns named Goldencents won the Santa Anita Derby in California. The race is considered a major stepping stone to the Kentucky Derby, a berth in which Goldencents automatically earned with its victory.
The only thing that could have made this better is if one of the three horses that Pitino named after his players — Russdiculous (Russ Smith), Siva (Peyton Siva) and Gorgui (Gorgui Deng) — had been the one to win the $750,000 prize.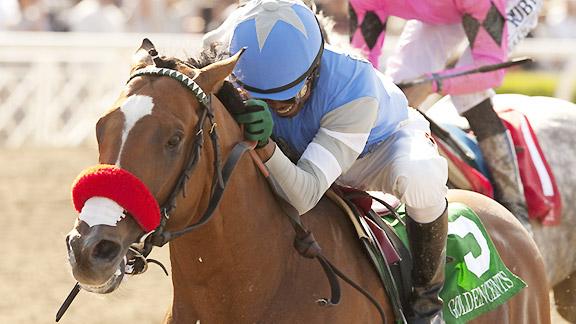 Comments
comments