Report: UConn's Jim Calhoun to Retire
September 12th, 2012| by Lost Lettermen
After an offseason full of speculation over the future of UConn men's basketball coach Jim Calhoun, it appears he is finally going to retire.
The NBC affiliate in Hartford, CT, is reporting via an anonymous source that Calhoun is set to retire and that the announcement is "imminent."
Calhoun has been at UConn for 26 seasons and won three national titles (1999, 2004, 2011). However, this report should not come as a surprise since Calhoun is 70-years old, has had multiple health issues in recent years – including a broken hip while riding a bike last month – and the Huskies are ineligible for the 2013 NCAA Tournament based on poor Academic Performance Rate.
By making the announcement so close to the start of the 2012-13 season, UConn will likely have no choice but to promote assistant Kevin Ollie – Calhoun's choice to succeed him – to the head coaching position, at least on an interim basis.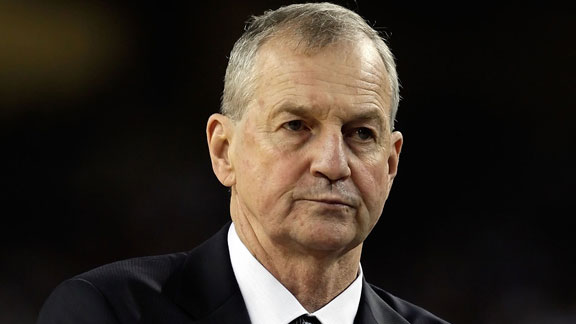 Comments
comments