Retiring Swope Returning to Texas A&M
July 26th, 2013| by Lost Lettermen
On Thursday, former Texas A&M wide receiver and Arizona Cardinals sixth-round draft choice Ryan Swope — the school's all-time leader in receptions, with 252 — announced his retirement from football due to ongoing concussion issues.
Shortly after the news broke, Swope announced that his next destination was a familiar one, as he'll be returning to College Station to complete his degree.
— Ryan Swope (@RSwope25) July 26, 2013
It's sad to see such a great player retire (for now) from the game at the age of 22 but we are glad Swope is putting his health first.
Expect him to be a constant presence on the Aggies sideline this season cheering on Johnny Manziel and his other old teammates. Better yet, as College Spun's Tyler Moorehead suggests, don't be surprised if he joins the A&M staff as an assistant coach in the not-too-distant future.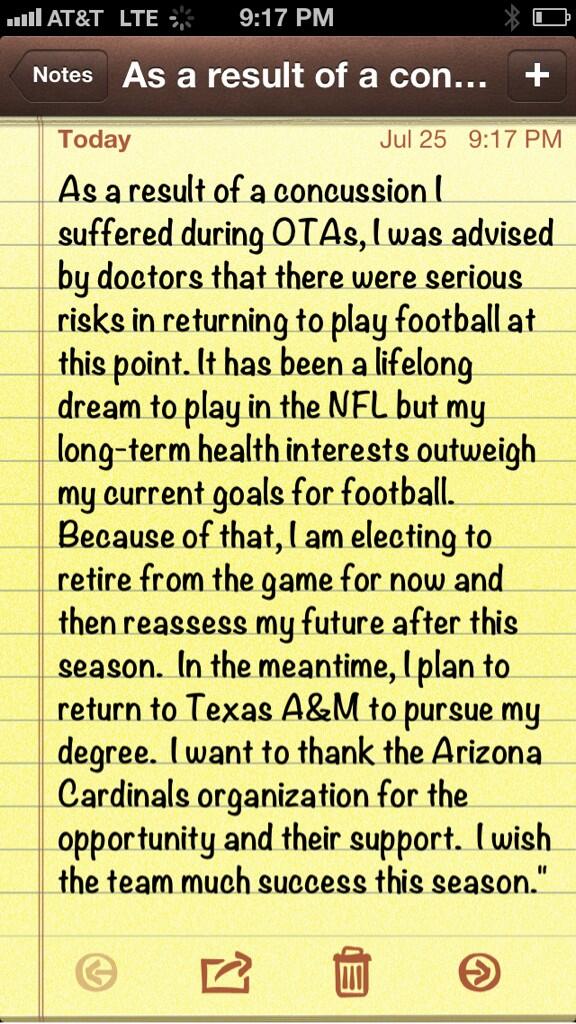 Comments
comments