Saint Mary's Guard Has Woeful Airballs
March 21st, 2013| by Lost Lettermen
Saint Mary's guard Beau Levesque was a deadly 3-point shooter all season, hitting 47% from beyond the arc.
During Thursday's second round game against No. 6 seed Memphis? Well, Levesque was a little off. While going 0-5 from downtown, Levesque had at least two consecutive airballs – and possibly three – that were hideous to look at (it's hard to tell if the last one was tipped). Either way, once you can blame on the ball slipping out of your hand. Twice is a trend.
The Gaels could have used one of those trey as they ended up losing, 54-52.
Fortunately, Levesque is a junior and gets another year to redeem himself after the poor showing.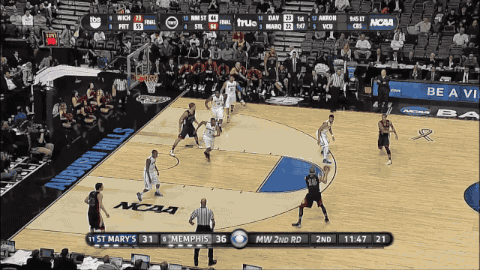 Comments
comments