Syracuse's C.J. Fair Bloodied on Dunk
November 26th, 2013| by Lost Lettermen
So much for the efficacy of that "no blood, no foul" rule as far as Syracuse star C.J. Fair is concerned.
While he was slamming home two of his game-high 16 points in a 75-67 victory over Minnesota on Monday at the Maui Invitational, Fair got clocked by Gophers forward Austin Hollins (making it all the more impressive that he was able to successfully complete the dunk), opening up a cut more common on prizefighters than basketball players.
The photo below is a pretty bad-ass one of Fair. We wouldn't be surprised if he had it blown up to hang on the wall of his apartment.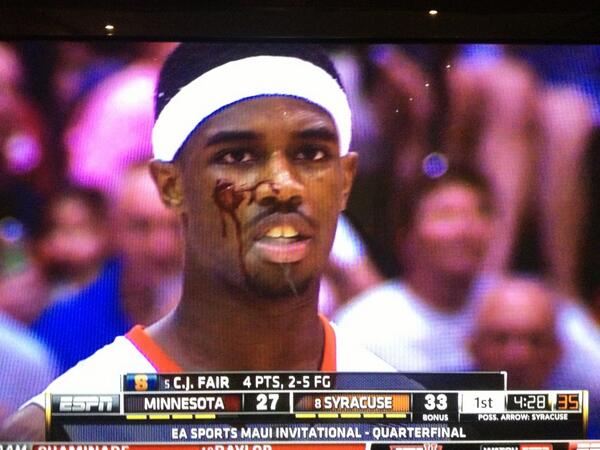 Comments
comments