TAMU Locker Room Has 4-Square Court
August 19th, 2013| by Lost Lettermen
In an era in which college football locker rooms are overflowing with state-of-the-art accoutrements, Texas A&M might take the cake with the most unique feature: a four-square court.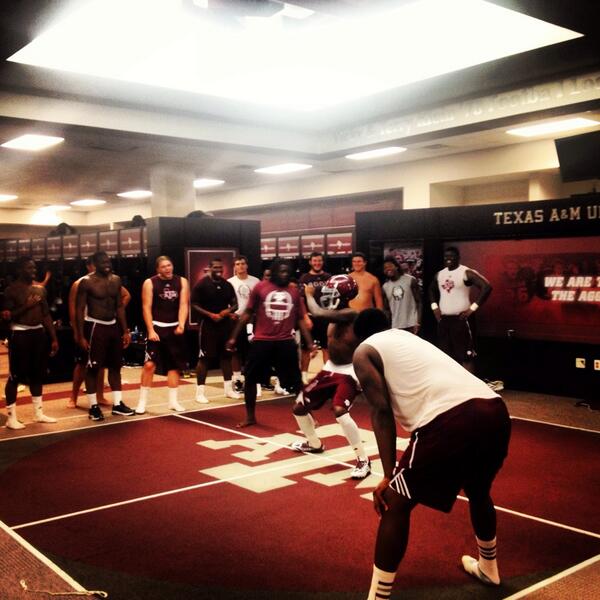 With the gradient maroon shading and the interlocking "aTm" logo in the center, this might be the nicest four-square court we've ever seen. It's definitely a big step up from the chalk-drawn ones we all grew up with on our elementary school playgrounds.
From the sounds and looks of it, there are some highly spirited games that take place. (Language in video below is NSFW-ish).
Comments
comments