TCU Mascot Misses Flight to TTU Game
September 12th, 2013| by Lost Lettermen
Are you a TCU football fan making the drive from the Metroplex to Lubbock for the Horned Frogs' game against Texas Tech on Thursday night? If so, TCU's mascot, Super Frog, could use your help.
The #TCU mascot has missed the plane flight to Lubbock. Can anyone give him a ride?…seriously.

— Alex Apple (@AlexAppleDFW) September 12, 2013
Our question: If there are HOV lanes on both Routes 84 and 20 (the main roads between Fort Worth and Lubbock), does a school mascot count as a car pool passenger?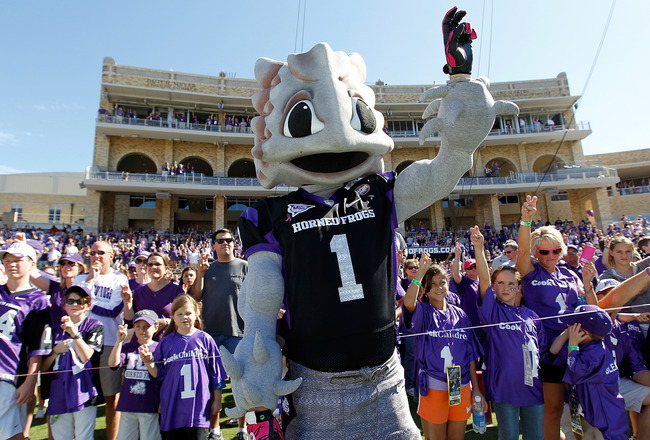 Comments
comments