Tressel Plays Hoops for Clarett's Charity
April 29th, 2013| by Lost Lettermen
On Saturday, former Ohio State coach Jim Tressel traded in his trademark sweater vest for a basketball jersey on behalf of the charity of one of his former players, RB Maurice Clarett.
It was all in the name of The Comeback Project, a charity basketball game staged in Struthers, OH, and organized by Clarett and his high school friend Nate Ortiz. The money raised by the event goes toward revitalizing the Youngstown/Warren region of the state.
Evidently, there are no hard feelings between Tressel and Clarett in light of the latter's claims in December that he was paid more in college than he was during his stint in the UFL.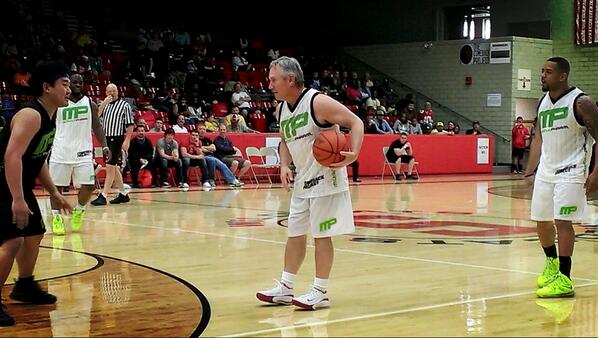 Comments
comments