UK Recruit Gets 182 Letters in One Day
July 2nd, 2013| by Lost Lettermen
In June, it came as a great surprise to many that, in the early going, Kentucky football had one of the best recruiting hauls in the country for the Class of 2014. From the looks of it, new head coach Mark Stoops and his staff spared no expense — or trees — in their surprise climb up that list.
Highly-touted DE Matt Elam, from John Hardin High School in Elizabeth, KY, tweeted out the following on Monday.
Okay Okay Here Is A Picture Of 182 Letters From UK This Has To Be A Record Or Something Ha !! BBN #Crazy #WeAreUK pic.twitter.com/A5xeBwkRa9

— Matt Elam™6⃣9⃣ (@FballIsLife69) July 1, 2013
What's more, according to CoachingSearch.com, Elam said he received them all in one day.
We were aghast when one of the Wildcats' SEC rivals, Tennessee, sent athlete Stanton Truitt 102 letters in one day back in March. Little did we know that not only would the Vols eventually be topped, they'd be blown out of the water.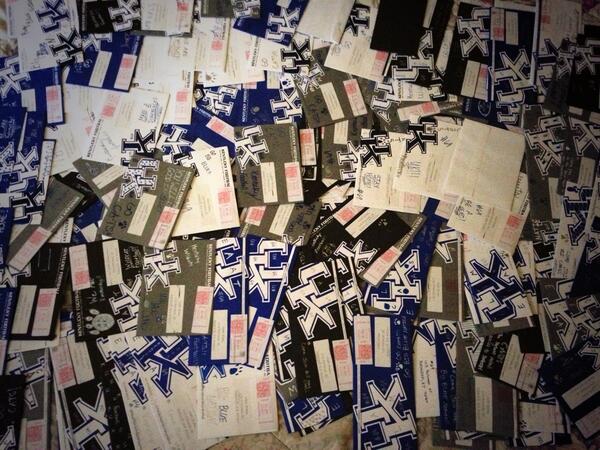 Comments
comments