UT Students Mock Kiffin on 'The Rock'
October 1st, 2013| by Lost Lettermen
After rioting nearly four years ago when head football coach Lane Kiffin left Tennessee for USC, Vols fans were all too happy to celebrate his recent firing from the Trojans.
"Hey Kiffin, karma is a Butch," read the recently painted graffiti on the iconic UT Rock in a play on words involving the old adage "karma is a b*tch" and the first name of the Vols' first-year head coach, Butch Jones.
Among all the Lane Kiffin haters experiencing schadenfreude from his demise at USC, Tennessee fans might be enjoying it the most.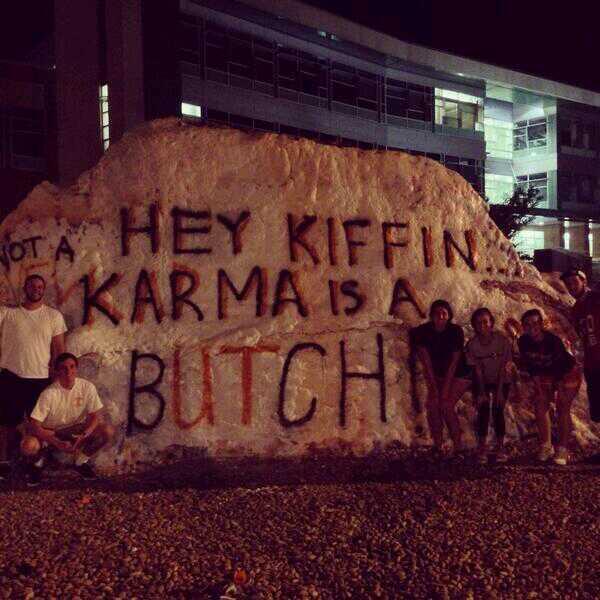 Comments
comments